I.M.A.F.F stands for International Media Arts Film Fest Awards We Are an independent film recognition company made of media professionals. We support creatives through Networking, collaboration, Promoting, and encouragement by Awarding the best Independent films From all over the world.
Dennis Gayirah.
International Media Arts Film Fest And Awards (I.M.A.F.F.&A) Organizer and Film Director, Producer, and editor with vast experience in this field. He is now working with Cinematrix International. Dennis has extensive experience in the movie-making industry as a producer and editor who has worked on many international projects.
I have always been passionate about the power of storytelling through film and the arts. There is something indescribable about how a narrative can touch our heartstrings, move us to tears, inspire us to take action or leave us in awe.

My passion for this led me to create the International Media Arts Film Festival and Awards – an opportunity for independent filmmakers from around the world to showcase their work and be recognized for their craft. I wanted to create a platform where artists could have their voice heard, where stories that need to be told would find an audience, and where creators could connect with like-minded individuals who share the same passion.

Through my own experience as a filmmaker, I know firsthand how discouraging it can be when your work goes unrecognized. By creating this festival we aim to empower talented artists and provide them with a global platform where they can receive recognition for their incredible work which often been overlooked by mainstream media houses.
Mihaela Plesca.
Mihaela Plesca is an actress, singer, designer, and CEO of Neuro design. Her talent has been recognized in many theatres and requested for live performances. She was nominated for the Emmy Awards for juniors in New York in 2018 with a short movie produced by herself, and as a singer, she established herself at the world music top with the song "Căderea LuiIcarus"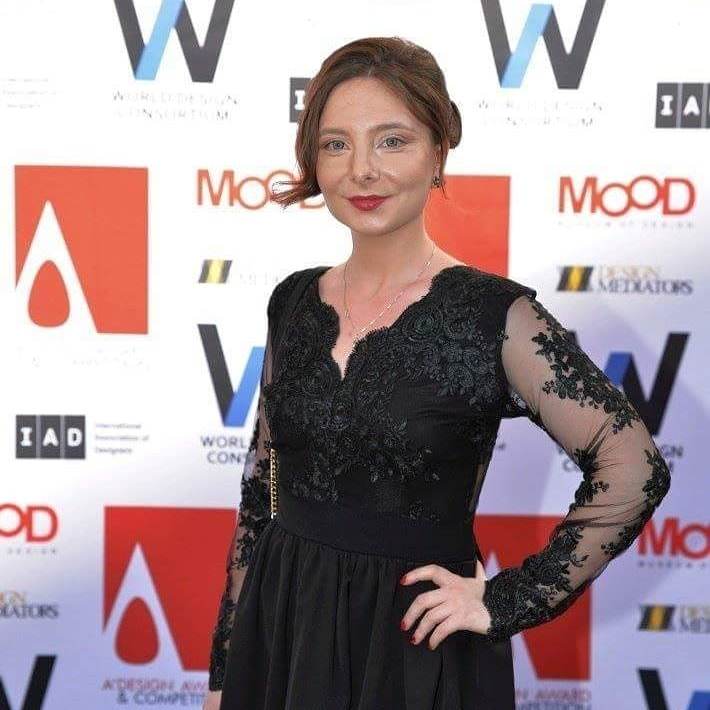 In 2021 she participated in a world music contest where she ranked third place in the top with 280 songs. At the same time for 3 years, she has been on the jury of the world design awards in Italy, A'Design Awards, and A competition where she was awarded three golden trophies.
Mihaela Plesca is currently in the World Design Index and on the front pages of the WorldDesign Yearbooks because she was responsible for the selection of projects. She has many international and national art exhibitions in her portfolio and she has been a speaker at different international and national conferences.
Yolanda Megan.
Yolanda Megan has an extensive professional career in acting and directing that dates back to the early 2000s. She has appeared in a variety of television and film roles, most notably as Brenda Jenkins on the hit show "The Come let's dance" and as Dr. Ellie Stevens on the long-running medical drama "ER".
In addition to her acting and directing work, Megan has also written and produced several television shows and films. She is currently the co-creator and executive producer of the successful ABC series "Black-ish"
Yolanda Megan is an actress and movie director with vast experience to give context. She has worked on projects such as "The Butler" (2017), "No Nation" (2018), and "The Hate U Give" (2019). Yolanda Megan has a vast amount of experience in the entertainment industry, which she plans to use in the future to create new projects.
She has acted in a number of films and directed a few and is always looking for new opportunities to showcase her talent. Megan is passionate about her work and loves exploring new creative avenues, which makes her a valuable asset to any team.
KEN NIMROD.
Ken Nimrod is the leader of the I.M.A.F.F Festival Programs team and an inspiring figure in our team. He has been an invaluable mentor and guide to me ever since he joined our team at the festival two years ago. Ken's enthusiasm for developing engaging, interactive programs is infectious, whenever we brainstormed ideas, he always engages us to think outside of the box and never settles for anything less than our best work.
Dinah Cage.
My involvement in the I.M.A.F.F Festival Jury Department has been an incredible experience and one that I am very honored to have been a part of. As a juror, I had the honor to view over hundred works from filmmakers around the world, discuss them with my peers and finally decide which films will be awarded at this international film festival! This was no small task but it was so fascinating to be exposed to different cultures through art in this way.
She also dedicated a lot of his time to listening to our ideas and offering valuable input that helped shape each program into something unique and inspiring for our audience members. With his guidance, we were able to create some amazing programs that resonated with people from all walks of life attending the festival every year!